Harnessing Nature's Secrets for Vitality
At Nutribear, we're on an important mission to make ageing ✨ graceful ✨ We combine science-backed solutions with a playful bear spirit for a wellness journey like no other.
Fast Shipping

Across Malaysia & Singapore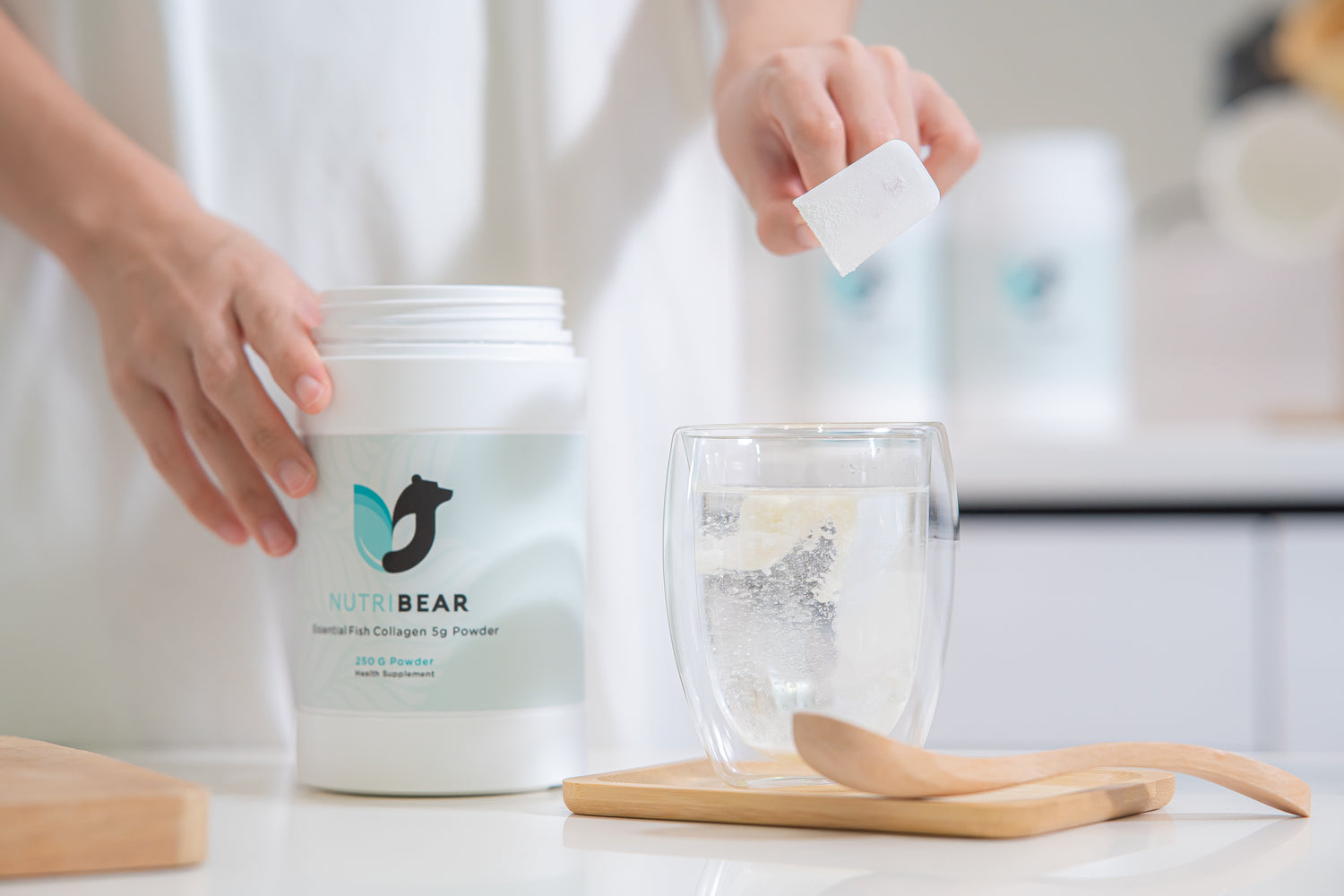 MEET OUT SUPERSTAR
Nutribear Essential Fish Collagen Powder
This pure fish collagen powder is your key to bright skin, shiny hair, strong nails, and healthy joints. With every scoop, you'll be one step closer to achieving a bear-y youthful body.
SHOP AND SAVE UP TO 40%
Testimonials




I've already consumed Nutribear for almost a month. Since secondary school, I have always had acne problems and sunburn. But now, my skin is getting better and moist. Thanks for solving my problem. 5 stars!

Syiera Mat Saman
Started Nutribear for joint support, also helps reduce breakouts, stronger nails and hair. No noticeable taste when added to my honey lemon drink.

Lee Sook Yeng
I mix this collagen with my Vitamin C drink together. My back acne has reduced since I'm consuming collagen. My face complexion also improved. Thanks Nutribear!

Teddy
My face starts glowing and doesn't look tired as before. Besides, my face is not that oily anymore. Thus, lesser pimples on face. Thank you, Nutribear!

Dr. Fazleena
Use Instagram? Follow Us!
We post healthy recipes, quick workout tips and wellness guides